Plant Problems: Problems with Poison Ivy, Pests, Potato Scab and Lawn Problems
Plant problems are common in every vegetable garden. Even professional gardeners experience problems with plants. Thus it's safe to say…only a novice would think he/she can grow a vegetable garden that doesn't have a single problem.
In the real world this is not the case. Problems with plants arise at almost every stage when growing a vegetable garden.
And…
One of the most irritating problems is weeds. Weeds are just plants growing in the wrong place. And most of them can be pulled out or mulched.
Have A Question about Plant Problems?
Do you have any questions about vegetable plant problems? I'll like to help you out.

I'll answer your questions and do my best to provide you with the best solutions possible. Feel free to ask, answer or comment on any plant problems questions.
What Other Visitors Have Said
Click below to see contributions from other visitors to this page...

My Tomato Plant is not Producing Fruit Not rated yet
Question - I planted a tomato plant approximately a month ago. The weather here in Texas has been over 90 degrees almost everyday. So I water daily. They …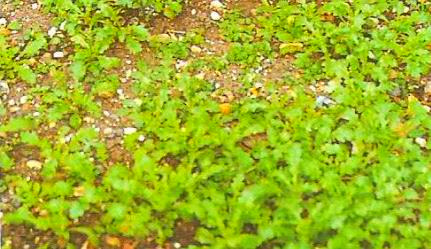 Poison Ivy
What if the weeds in your vegetable gardens are ivy plants...
Well then prepare yourself for trouble. That's because the poison ivy is not that simple to get rid of. It's one of the major problem plants that can exist in your garden.
Click here for more on poison ivy and methods for getting rid of them.
Vegetable Garden Pests
Another problem when growing a garden is pests. Vegetable garden pests are mainly insects. However pests are not limited to only insects. They also include other animals.
Click here to read more about vegetable garden pests.
Insects Control
Now when it comes to insect pests, most gardeners' first resort is to apply insecticides. But for the organic gardener, this is done only if all else fails.
So what organic garden pests control techniques are used in an organic garden to control insects?
Well, click here for more information on insects control methods in which insecticides are a last resort.
Potato Scab
In addition to pests…diseases is also a plant problem. And one of the most prevalent is the fungal plant disease called potato scab.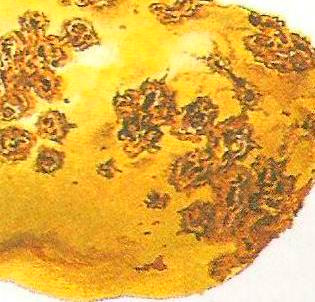 Scabs appear on the skin of the potato. And on few occasions they can penetrate into the flesh. When this occurs…you can lose some of the potato flesh due to deep peeling.
However…click here for more on potato scab and the prevention of scabs on potatoes.
Lawn Problems
If you have a lawn for the pathways of your vegetable garden…then you may experience lawn problems. But is having a lawn in the garden necessary? And if it is, how can you minimize lawn problems?
Click here for answers to most lawn problems.
---

These garden problems are quite common. However, with proper knowledge…problems with plants can be easy to prevent and avoided.
And also with the right advice or professional help you can also easily recover if plagued by any plant problem.
---
Back to Top
OR
Return from plant problems to quick and easy home page