Planning a Vegetable Garden for Success
You can engage in planning a vegetable garden in a pretty easy manner. It's really important to plan so that your garden project can enter a relatively smooth pace. After all, planning a vegetable garden is the foundation for a successful garden.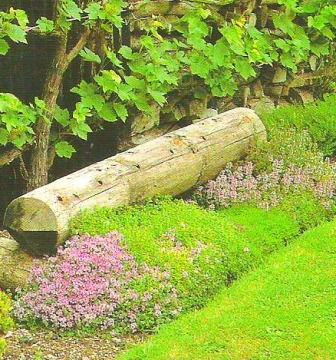 …And that's what we want, to grow vegetables the easy way and at the same time be very good at it. Therefore it's important to plan to succeed.
The idea of planning is a really exciting project. The first thing you do is to ask yourself what exactly you want from your garden…
For example, do you want to add value to your property?
Or…
Add some fun to your life, impress your friends, increase your fitness level or maybe you're considering adding a play area for children. Decide whatever your goal may be.
If you want to grow vegetables consider which ones you want and when.
New!
Do you have the best vegetable garden photos? then click here to share them along with your story behind these photos...



Getting Ready to do Some Vegetable Garden Planning
A nice view from your window or an outdoor room can be perfect to work with. If you want to go with a private area, evaluating may be more important than saving money.
Once you know the details with regards to the size of the areas of your choice, it is much easier to plan around them. If you're not sure about the size, you can conduct some measurements.
When planning a garden, create a budget and stick to it. Look at it in the same way you would when renovating your kitchen or buying a new car.
Write Down Your Plan on Paper
You can begin with making a scale plan to make this process quite easy. That is where you can incorporate…
Boundaries, walls, service pipes, objects that aren't mobile for example (fuel tanks), solid pathways, major shrubs and so on. It's so much easier to work around the permanent features than to make any changes to them.
However it's up to you if you'll like to change areas of grass, vegetable plots, beds and borders. When it comes to vegetable garden design, anything is possible, like any investment you must put in some time and money in the beginning to achieve the best results later on.
Now, first things first, choose exactly the areas where you want your vegetables to grow and then add other areas as space permits. Remember that when it comes to planting vegetables, you need the best sites possible.
When you look at your plan it must help you see your garden in great detail. You can even organize it in a rational manner. Take each element on your plan and use it to your advantage.
Here are 3 examples…
1. Position a shed in a particular way where it can shelter a bed and the largest blank wall can face the sun.
2. Adding hedgehog nests below the floor and bird boxes under the eaves.
3. Adding rain barrels to use the overflow from them to supply to a pool.
These are some really good ideas that are worth considering.
What Features to Add in Your Garden
Planning a vegetable garden can allow you to be flexible. There is a wide range of features for you to include. Some examples are greenhouse, pond, hen run and so on.
There's no need to have front and back gardens, you can have it any way you want with vegetables in front and edible flowers at the back for example. You can even incorporate a woodland area full of naturalized bulbs along with a beautiful pond.


Planning a vegetable garden involves detailed thought and evaluation. Consider what vegetables to grow, what size you want and the size available.
Take time to determine what kind of vegetable garden layout you want as well. You even have the option of consulting with a professional landscaper for some advice if you like.
Get ready to plan and grow.
---

Take a look at any of these below to get some great tips and information that will help you make some necessary arrangements before you begin to garden…
Easy Vegetable Gardening
Fall Vegetable Gardening
Spring Gardening
Starting a vegetable garden
Summer Gardening
Secrets to getting the most out of garden planting
Veggie Planner Guide
Vegetable Planting Guide
Winter Vegetable Garden
Move from Planning a Vegetable Garden to Home