Vegetable Soup Diet Recipes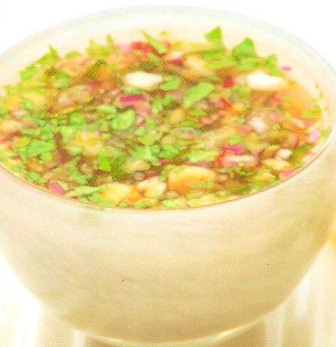 These vegetable soup diet recipes are excellent for soup lovers. They also contain some healthy properties for your skin and body. Now the first recipe is my favorite carrot soup recipe. That's why it's on the top of my list of vegetable soup diet recipes.
Ok here it goes…
Carrot Soup
Carrots contain a lot of beta carotene that's essential for promoting healthy skin. They also contain phytochemicals that heals damaged skin.
Ingredients
3 tbsp extra virgin olive oil
4 large carrots, sliced (organic)
2 egg yolks
1 large finely sliced leek
1.2 litres/2 pints of vegetable stock
100g/3 ½ oz of ground almonds
Directions- Heat the oil in a large sauce pan and cook the leek for about 5 minutes and stir consistently to stop it from burning. Add the vegetable stock, carrots and ground almonds. Turn the stove to simmer and leave the vegetables to soften.
This will take about 10-15 minutes. Whisk the egg yolks and get a blender to blend the carrot and almond mixture. Pour into the bowl of egg yolks and whisk. Pour the ingredients into the sauce pan while heating the mixture gently. You can serve with some organic bread or bread sticks. (Serves 4)
Pumpkin Soup Recipe
Ingredients
2 tbsp extra virgin olive oil
2 large white finely chopped onions
2 cloves of peeled and finely chopped garlic
3 tsp of curry powder
1 litre/1 ¾ pints of vegetable stock
25 g/1 oz unsalted butter
1 kg/2 ¼ lb pumpkin peeled, deseeded and cubed
4 tbsp crème fraiche
Directions- Add oil and butter in a large heated saucepan. When the butter has melted, add the onions and garlic while ensuring that they don't burn. Add the curry powder and cook for about 2 minutes while stirring continuously.
Pour in the vegetable stock and bring to the boil. Add the pumpkin to the stock and simmer until the vegetables are soft and tender. Add the mixture to a food processor and liquidize. Stir in the crème fraiche while mixing thoroughly. Add some pepper to taste if desired. (Serves 4)
This soup is very tasty and comforting. In addition to beta carotene, the pumpkin contains a lot of folic acid. It's nice to include it in your vegetable soup diet.
Sweet Potato Soup Recipe
Ingredients
1 lb/8 oz sweet potatoes peeled and cubed
1.5 litres/2 ½ pints of vegetable stock
pepper, chives or sour cream (optional)
Directions- Simmer the sweet potatoes in the vegetable stock until soft. Pour into a blender and whiz until the mixture is smooth. Pour the mixture back into the saucepan and simmer for about 5-10 minutes. Add some pepper, chives or sour cream to spice up the taste. (Serves 4)
Sweet potatoes form the dominant part of the root vegetable family. They're also filled with beta carotene and also contain vitamin E which helps dry skin.
Vegetable and Bean Soup
This soup is an excellent meal for persons who don't like to eat 5 servings of vegetables daily. It will also give you the nutrients that your body requires.
Ingredients
4 tbsp of extra virgin olive oil
2 cloves of garlic, peeled and finely chopped
1 large onion, finely chopped
1.5 litres/3 pints of vegetable stock
4 potatoes (scrub and grated before use)
1 large carrot, grated
2 large courgettes, trimmed and grated
2 by 240 g/8 oz cans flageolet beans
Directions- Heat the oil in a large saucepan and add the onion and garlic. Stir to avoid burning for 5 minutes and pour in the vegetable stock. Stir it until it's warm. Add the beans as well as the grated vegetables and continue to heat for 5 more minutes while stirring continuously.
You can add more oil if desired. (Serves 4)
Here's a Delicious Tomato Soup Recipe to Include in your Vegetable Soup Diet
Sundried Tomato Soup
Ingredients
4 tbsp olive oil
900 g/1lb 14 oz ripe plum tomatoes, cut in half
salt and freshly ground black pepper
2 cloves of chopped garlic
3 tbsp of balsamic vinegar
900 ml/32 fl oz bacon stock
1 tsp brown sugar
50 g/2oz sundried tomatoes, shredded
4 diagonal slices of ciabatta bread
4 tbsp of black olive tapenade
mixed chopped herbs
Directions- Preheat the oven to 150 degrees C/300 degrees F. Place the oil in a large roasting tin and heat in the oven for 3 minutes until almost smoking. Add the tomatoes to the roasting tin, skin-side down.
Sprinkle over the garlic and seasoning. Bake for about 40 minutes until the tomatoes are dried and browned. Remove the tomatoes from the oven and add to a food processor along with any of the pan juices.
Add the stock, balsamic vinegar, sugar and sundried tomatoes and blend them until the mixture is smooth. Return to the pan and reheat. In the meantime, preheat the grill.
Place the bread slices on a grill rack and toast both sides of the bread. Spread the tapenade over each slice and spoon the soup into individual bowls. Sprinkle over the mixed chopped herbs and serve with the toasted bread. (Serves 4)
Tomatoes are highly antioxidant and are one of the healthiest vegetables to eat whether they're dried, canned or fresh. New research has shown that they may help to reduce breast cancer.
This soup is delicious especially when you're using fresh tomatoes straight from your vegetable garden.
---

These are some really tasty vegetable soup recipes that are excellent to include in your vegetable soup diet. I always enjoy trying these vegetable soup diet recipes especially when the weather is cold and rainy.
These vegetable soups are superb.
Return from vegetable soup diet recipes to easy vegetable recipes
Return to quick and easy home