How to Grow Vegetables, Tips and Ideas
Let's talk how to grow vegetables in your garden. We're going to take a look at some tips and ideas for planting a vegetable garden. When starting an edible garden, it's best to do some planning with regards to planting your crops.
So let's start with some tips to take note of when learning how to grow vegetables…
Rotating your Vegetable Crops
Rotation is a good method for helping with soil fertility. Vegetables such as peas and beans can fix nitrogen from the air to develop into a form that's available to plants.
They are considered to be good crops to grow on a portion of soil because of that. The soil is then to be used for a nitrogen-hungry crop like cabbage, cauliflower, potato, spinach or broccoli.
These vegetables use so much nitrogen that it's best to grow a vegetable that doesn't need a lot of nitrogen such as carrots for example on the same ground after them.
Making A List of All Vegetables
You can keep a notebook or make a record when growing your vegetables. Keep records of varieties grown, sowing as well as planting dates. If you want, you can also make note of cropping dates and yields as these can help you make easier decisions for the following year.
This shows that you have a good record of the names of the vegetable varieties and you'll be able to know what to choose and avoid the following year.
Be Creative and Adventurous
It's nice to be adventurous even if you're a veteran when it comes to growing vegetables. You can regularly grow varieties that you know will do well and are extremely tasty.
However, you can also try some new varieties as well. There are always a wide range of new varieties every year and you definitely wouldn't want to miss out on that. The F1 hybrid seeds may be a little pricey when compared to the standard seed but for consistency and excellent growth they may be well worth the money.
Winter Tip
You can get great value from growing your vegetables from the seed. During late autumn and the beginning of winter you can some spend some time reviewing some vegetable seed catalogs. This is to help you make a list of what you may need or to give you ideas on what you can grow.
Providing your Garden with a Nice Border
You can use some of your vegetables as ornamental features for your garden. Sweet corn and lettuce are perfect for that. When growing sweet corn, you can group several of the plants together to make beautiful clusters.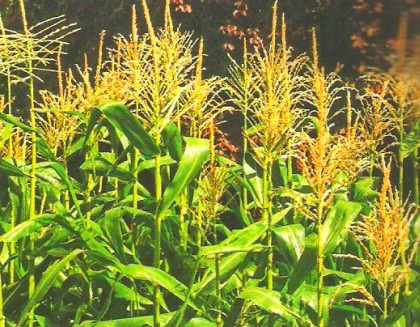 The sweet corn plants and flowers can create an artistic and beautiful border around your garden.
How to Grow Vegetables While Saving Space
If you're constructing a vegetable plot from scratch, it's good to grow a lot of vegetables into your available space. However, remember to provide adequate space on the pathways for easy access for you to move about with your tools without damaging any nearby crops.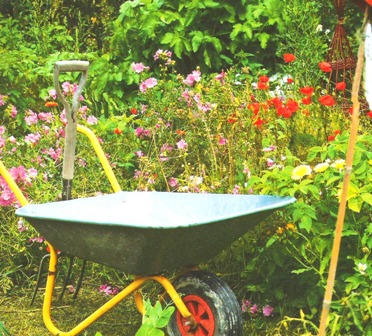 Each area of the beds should be easy to get to from the pathways. If they are too wide for this you can lay some bricks or stepping stones to establish an access route for harvesting and caring for your crops.
Vegetable Planting Guide
Traditional summer crops are beans, corn, peppers, cucumbers and tomatoes just to list a few. These vegetables require both warm soil and high temperatures to stimulate the ripening process. Vegetable plants can be destroyed by frosts so don't plant them until after the last frost in spring.
Cool season vegetables grow successfully at temperatures of about 10 to 15 degrees F/6 to 8 degrees C below those needed by the warm season vegetables. Most of them will tolerate short periods of frost.
Cool season vegetables are like broccoli, lettuce, peas, and spinach among many others. Achieving success is determined by bringing these plants to maturity in cool weather.
In hot periods, they may have a bitter taste and can run to seed prematurely rather than produce the edible portions.
Plant in the beginning of spring so that there'll be enough time for the crop to mature before the summer heat. You can also plant them in late summer to early fall so that you can harvest in the fall.
That basically covers some tips and ideas on how to grow vegetables. Learning how to grow vegetables can be very straightforward and rewarding as well.
All it takes is some good organizational techniques, proper care along with planting your vegetables in the right season.
---
Return from How to Grow Vegetables to Planning a Vegetable Garden
Return to Quick and Easy Home